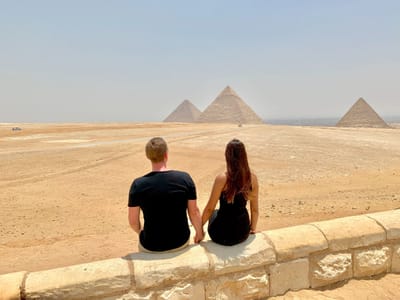 Egypt is not a member of the Hague Apostille Convention. The Apostille certificate process is not followed. South African documents destined for use in Egypt is legalised through an Authentication process regulated by High Court Rule 63. Additionally to the authentication process, the document must also go through an Embassy Attestation process at the Egyptian Embassy in Pretoria.
Louwrens Koen Attorneys can assist you through this whole involved process and can even have your document translated if required. We can legalise through the Embassy Attestation process almost any South African document or certificate for official use in Egypt .
Egyptian Embassy Document Legalisation/Attestation of South-African Documents
Providing the comprehensove Egyptian Embassy Attestation services for SouthAfrican documents. We include notary public services & certification, the SA Authentication Certificate and Egypt Embassy stamps. Attesting documents with the Egypt embassy in Pretoria can be confusing and expensive if you do not understand how to process documents correctly. Using our legalisation service will save you time and money. If you have been asked to provide documents to the Egypt then you will need to get them fully attested before they will be accepted. We are pleased to offer a fully inclusive solution to businesses and individuals.
What is included in our service?
Documents checks to ensure swift processing
Notary Fees if your document needs to be notarised
UAE embassy attestation fees
All administration charges and expenses
All other disbursements - No hidden charge
FAST service in around 10 days (May vary due to Covid regulations)Overnight courier (collecting & delivering)
Overnight courier to multiple embassies/consulates
Sworn Translation Services
Authentication by the Notary Public & High Court
Authentication by Departments of Basic & Higher Education
Authentication by HPCSA (Health Professions Council of South Africa)
Authentication by DIRCO
Contact Us
Get Quotation - Get StartedWe take care of the entire process
. Send us your documents and save yourself a lot of trouble and time.
One simple to complete the order form to complete and post with your documents. Click for Online Quotation & Order Form
On receipt, your documents are checked for suitability and to confirm the best way to process them. Click here for the list of commonly legalised documents.
We then attend the various governmental departments, translator, High Court, Department of Foreign Affairs and the relevant embassy. It can take up to 10 attendances at various institutions to have your documents legalised up to embassy level.
We add embassy fees onto our account. It is advisable to first get a quotation of costs especially if the documents are for corporate or business purposes. Some embassies charge substantial fees for these corporate legalisations.
We understand that legalising documents for use abroad can be complicated. We are here to make your life easier. Do not hesitate to contact us for help or advice. You are also welcome to visit our offices to discuss your options, costs involved and estimated time frames for completion.
For further information please contact:
Hanelie de Beer
Document Legalisation Services
Office 4, Second Floor, Northern Pavilion, Loftus Versveld, 416 Kirkness Street, Pretoria.
E-Mail: info@louwrenskoen.co.za
Tel 0870010733